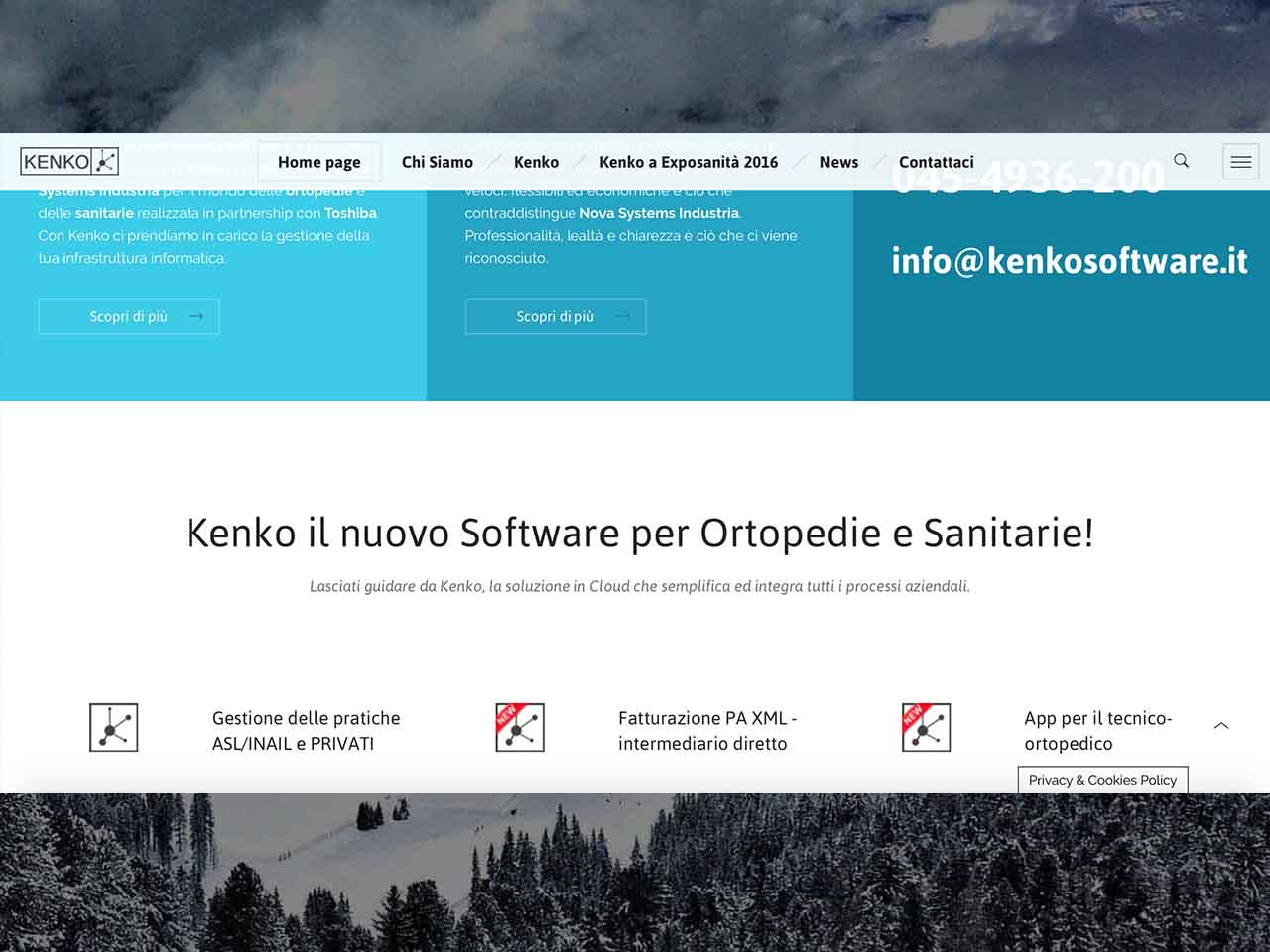 Description
The official website of the software kenko developed and produced for Toshiba and Novasystems industria.
Tasks
Cras posuere orci sit amet nisi euismod maximus. Maecenas neque dui, mattis ut nulla et, commodo ullamcorper odio. Nullam nec sagittis dui. Nullam nibh lacus, pretium sit amet metus a, imperdiet faucibus magna.
Clients
Dynamic frameworks – In sollicitudin ante ac magna ornare convallis. Fusce ullamcorper pretium hendrerit. Proin vel ligula quis erat elementum vehicula.